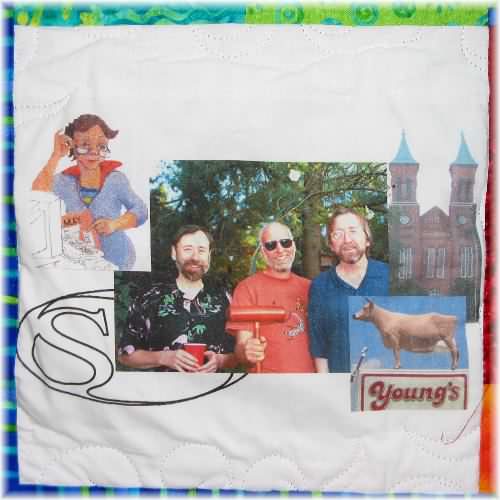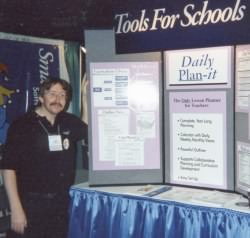 John Bigelow
I met John in my third yeat at Antioch, supporting the United Farm Workers grape boycott.
John took a leave from teaching to join SmartStuff Software. His big project there was to develop and evangelize our lesson planning software, Daily Plan-it. The left-most image is of the Daily Plan-it babe, I mean logo, and the photo above is John at the tradeshow booth. The other images are of John Yandell, Rick and John at Yandell's Croquet Party, Young's Jersey Dairy, where we used to head for munchies while at Antioch, and Antioch Hall.
John is a member of my monthly Boy's Night Out gang.