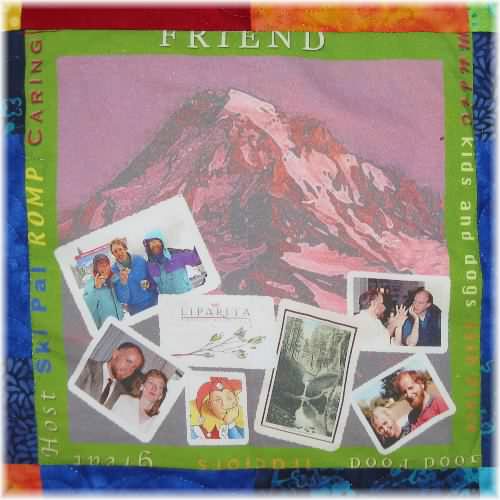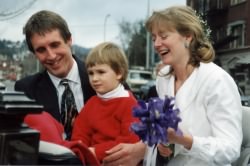 Rich, Gregar & Cordy, 1992 wedding
Rich Chapin, Cordelia Shea, Gregar & Tatyana
I've know Rich since the spring of 1978, when I was sharing a SE Portland house with Bill Bigelow, Millie Thayer and Sally Tollefson. Sally student-taught at Rich's school, and later became his wife. We lost Sally, one of my favorite people, in 1990, when Gregar was 1 year old.
I'm so glad we have Cordy, and now Tatyana, in the family.
Rich co-founded SmartStuff Software, where I worked from 1993 to 2001.
The photos, from left: Rick, Rich and David Lifton skiing, Rick & Cordy, label of wine we "discovered," SmartStuff Software's FoolProof jester logo (by Rich's sister Ruth), a gorge waterfall, Rick and Kage (who I met through Rich), Sally and Rick